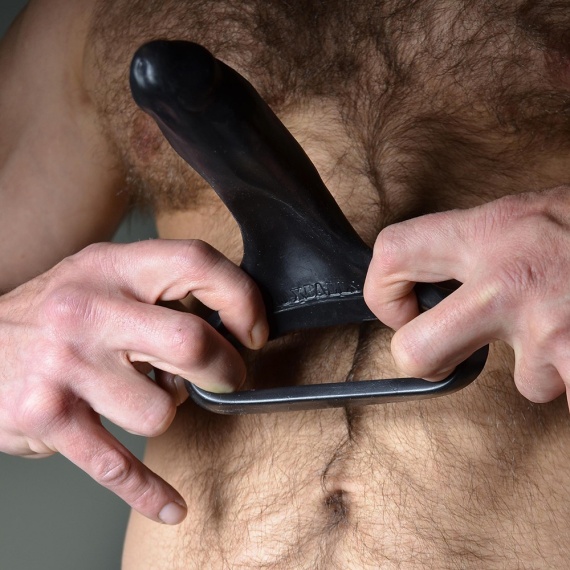  
Penetrator Double Fucker
PENETRATOR: a "Dick-Dildo" attached to a cock ring. Stretch the cock ring around your cock and balls and it will rest on the length of your cock for great double penetration. It's not a sheath, your cock will also feel all the sensations of penetration.
Made from Platinum-Cure silicone, it has just the right stiffness, like a firm but flexible cock, to fit the contours of yours. Its base is designed to surround the tip of your cock.
The extendable cock ring part has a diameter of approximately 39 mm, comfortable for everyone, if you want more pressure add your own cock ring or why not a ballstretcher.
PENETRATOR is 17.80 cm from its base to its tip, you can penetrate first either with the Penetrator or with your tail then introduce it slowly. You can also enter together with the Penetrator attached to you.
Circumference: 12.7cm
Weight: 312g
Made in USA…design copyright OXBALLS
Pure Platinum Cure Silicone
Compatible with all lubricants: water-base, oil base, water/silicone hybrid, silicone lubes
Cleaning: detergent and hot water, dishwasher, or soak in bleach