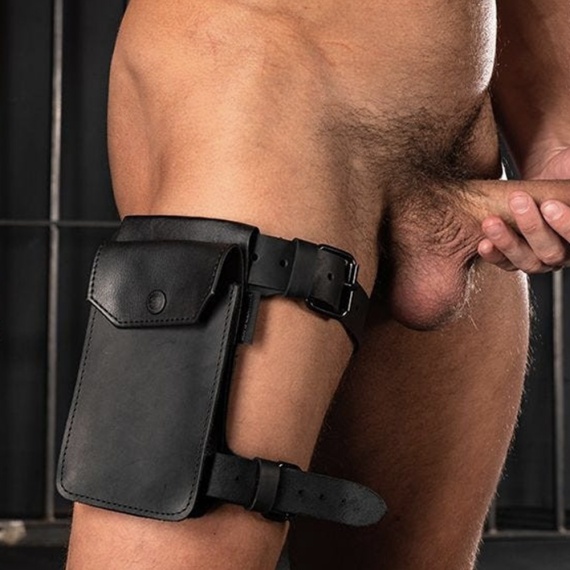  
Dark Room Leg Harness
Leather MR-S-LEATHER
You're naked in the dark room so where do you stash your necessities?
With our Dark Room Leg Harness you've got the perfect place to stash your phone, cash and most importantly lube. Sits on the thigh and attaches via two buckles.
Not only is it functional but it's fucking sexy as well. This leather Leg Harness has two pockets. One has a button closure which is great for your cash and cards and the second is a slip in pocket that's a great place for storing your phone (fits iPhone 6) since you can easily slip it in and out. 

We've got you covered in the dark room, now get to playing!
Made in San Francisco
The best Poppers at the best prices
From only €6.50 !
POPPERS
IT'S HERE