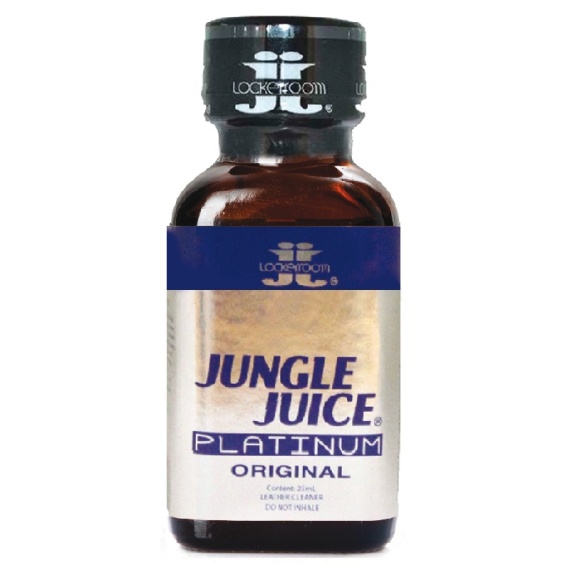  
Jungle Juice Platinum Retro 25ml
Canadian Leather cleaners Lockerroom
Classic but powerful Leather Cleaner !
The famous Jungle Juice Platinum Original is available in its Retro version and in a 25ml bottle. Designed with a strong formula based on pentyl nitrite, it is a Leather Cleaner that will not let you down during the action...
Manufactured by Lockerroom in Toronto, Canada since 1980.