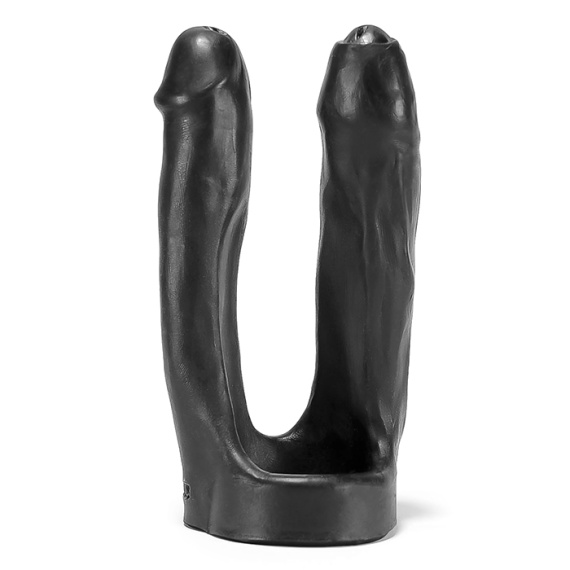  
3 Ways Triple Penetrator
Dildo OXBALLS
3-WAY is 2 dicks attached to a cockring...slide your mean in and you have 3 dicks for one very lucky hole...
One is uncut, the other is smooth and slick...the stretchy silicone cockring really keeps these 2 dicks strapped to yours...the underside of each dick is hollowed out so the 2 dicks "merge" with yours giving you incredible thickness, or fucking flexibility...you can fuck with all three dicks, yours included, or drop yours and alternate with the 2 strap-ons...or drop both and fuck with your meat...the lucky hole you fuck will have no idea who or how many dicks they take...
Made of pure platinum silicone...safe with any lube, just wash well with hot soapy water and air dry...or toss in the dishwasher.  Can be sterilized.
Info:
Made in USA… design copyright OXBALLS  
Pure Platinum Cure Silicone
Lube safe:  water-base, oil base, water/silicone hybrid, silicone lubes
Cleaning:  detergent and hot water, dishwasher, or soak in mild bleach-water solution 
Stats
Total Length:  8"/20.5cm

Total Circumference:  about 6.5"/16.5cm

Usable Length:  to the base!

Smallest Usable Circumference:  4"/10cm at the tapered head.

Weight: 12.oz/325 grams
The best Poppers at the best prices
From only €6.50 !
POPPERS
IT'S HERE