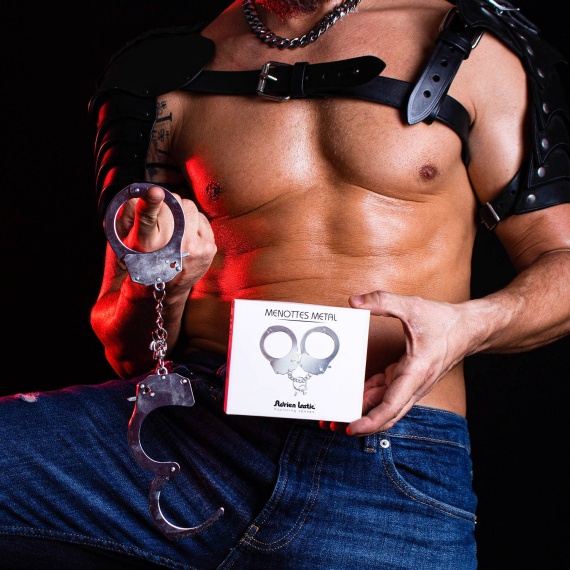  
Pair of Adrien Lastic steel handcuffs
Adrien Lastic's Handcuffs are really effective and resistant. made of metal, they are covered with a shiny paint that is soft to the touch.
The handcuffs are connected by a sturdy and strong metal chain. This pair of bondage handcuffs comes with two keys.
Total length of 29 cm. Diameter of the handcuffs 8 cm.