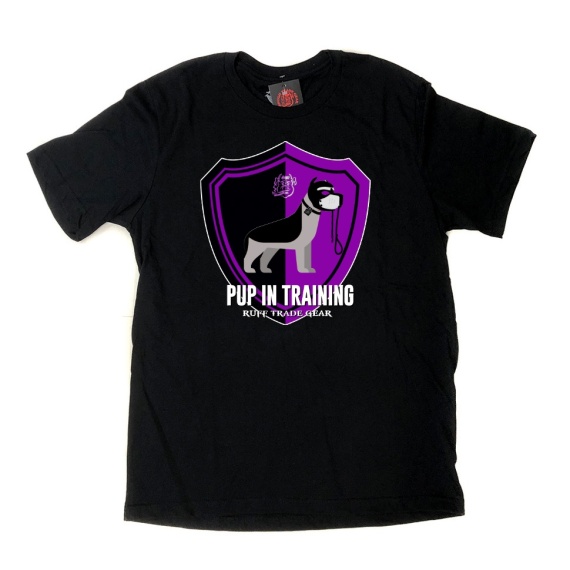  
Pup In Training Purple T-Shirt
Exclusive Limited Edition T-Shirts from "Rough Trade Gear" Now Available at Dark-Ink and Boxxman Paris
In an exclusive collaboration between Dark-Ink and Boxxman Paris, we are thrilled to introduce the "Rough Trade Gear" T-shirts – a cult-favorite from the iconic Silver Lake store in Los Angeles. As a revered publisher of numerous artists and graffiti enthusiasts in the West Coast street scene, "Rough Trade Gear" has been a household name in the gay community for the past 30 years.
Periodically, we will be bringing in a very limited quantity of the T-shirts that made waves during the season. We have just 15 of each color, no more, ensuring that you won't be caught wearing the same T-shirt as your neighbor !
Hey, stay sharp! We'll be regularly bringing in a super limited supply of the T-shirts that are making waves in California right now.
There are only 15 copies per color, 6 Small, 4 Medium, 3 Larges, and 2 XL, and not one more !
Don't wait to be the only one rocking this T-shirt in your favorite color: First come, first served !